HIRAX "Raging Violence" cassette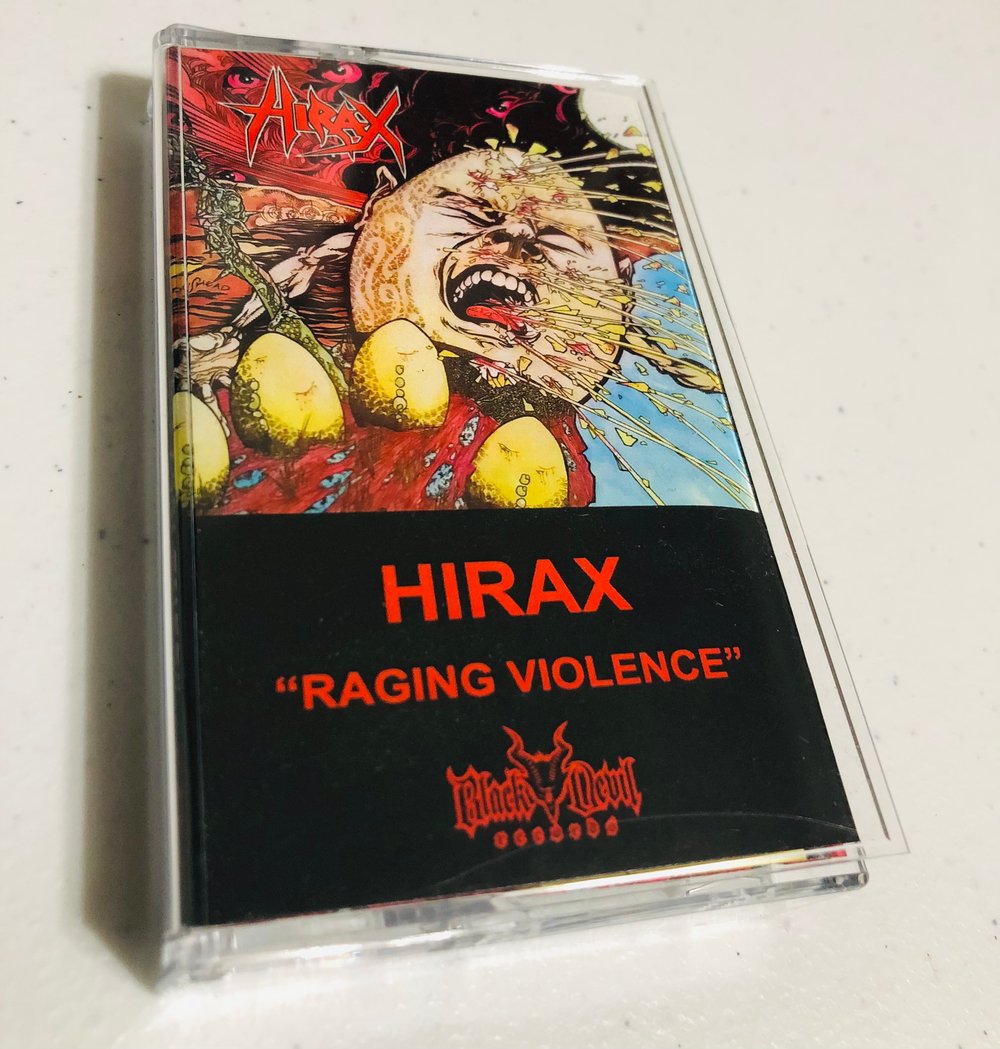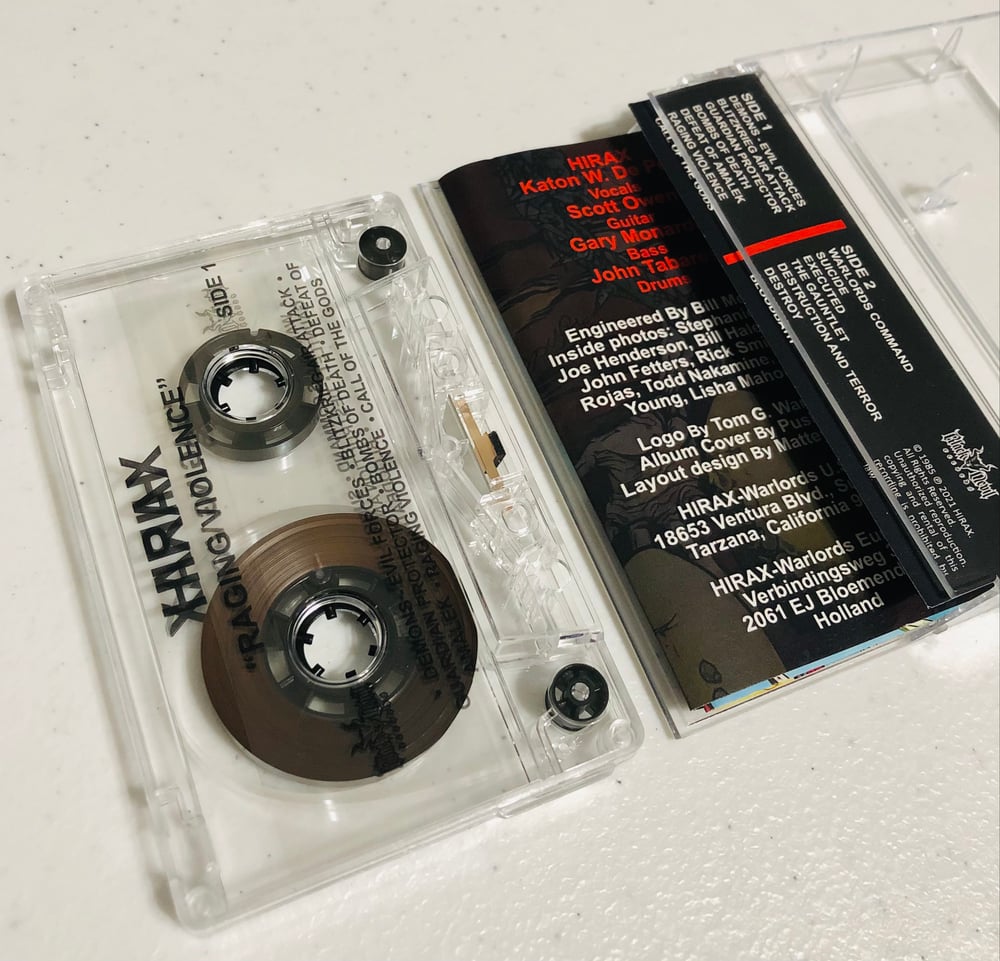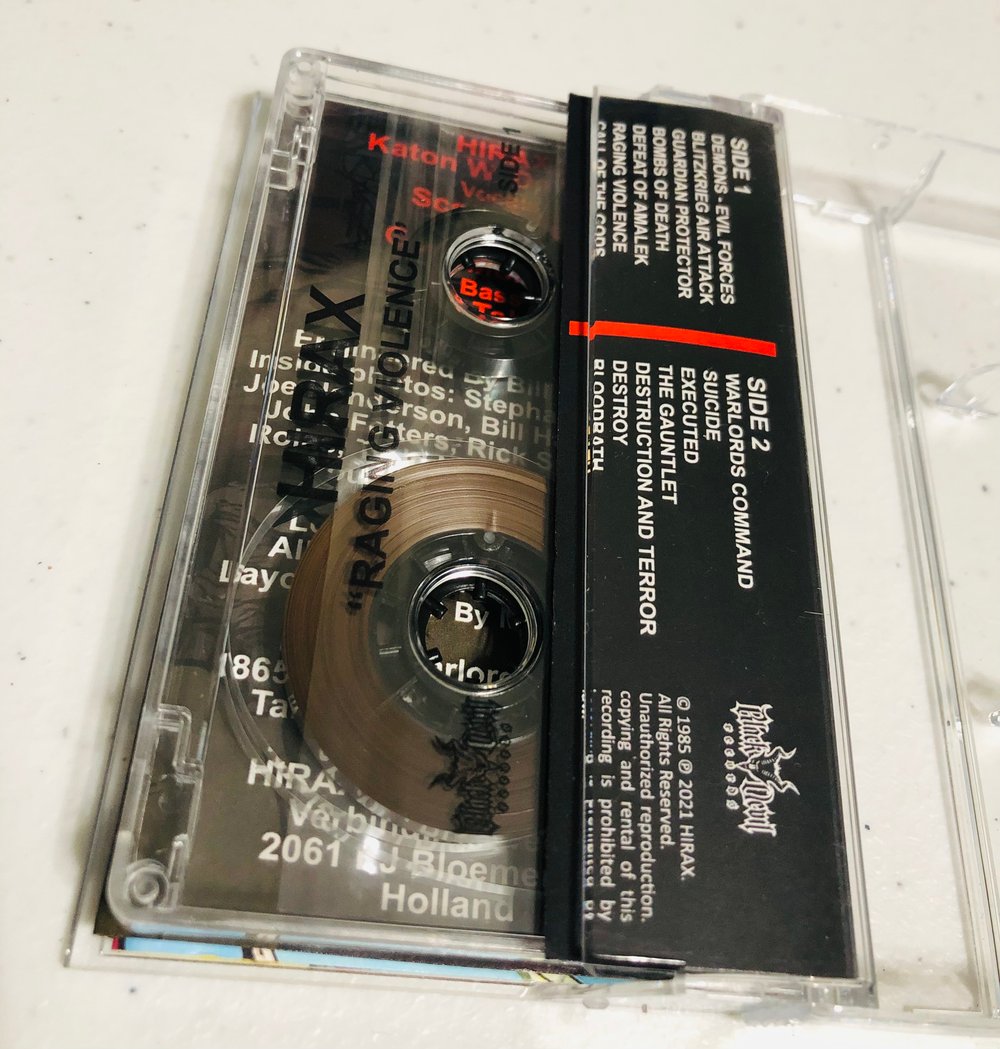 HIRAX "Raging Violence" (1985) cassette
A blistering slab of crossover/thrash/speed metal that was able to bridge the gap between the straight up metal audience and the embryonic "Crossover" hardcore/punk era that was evolving in 1985. HIRAX was always fast, rough and raw, they blasted forward with energy and relentless speed. Katon delivered traditional metal style singing with upper registers often only used by Mercyful fate or Judas Priest. Unique and uncompromising in their attack, HIRAX played with bands across the heavy music spectrum in the L.A. scene and cemented their legacy with fans worldwide with a prolific amount of interviews, correspondence and tape trading. They built a fan base with a true DIY style dedication. That legacy continues today. We're happy to have this record back on its original format for old heads and new fans alike. Play it loud!
Tracklist
Demons-Evil Forces
Blitzkrieg Air Attack
Guardian Protector
Bombs Of Death
Defeat Of Amalek
Raging Violence
Call Of The Gods
Warlords Command
Suicide
Executed
The Gauntlet
Destruction And Terror
Destroy
Bloodbath
Take note fans of Cryptic Slaughter, DRI, Exodus, Mercyful Fate, Celtic Frost.