HIRAX DEMO Cassette tape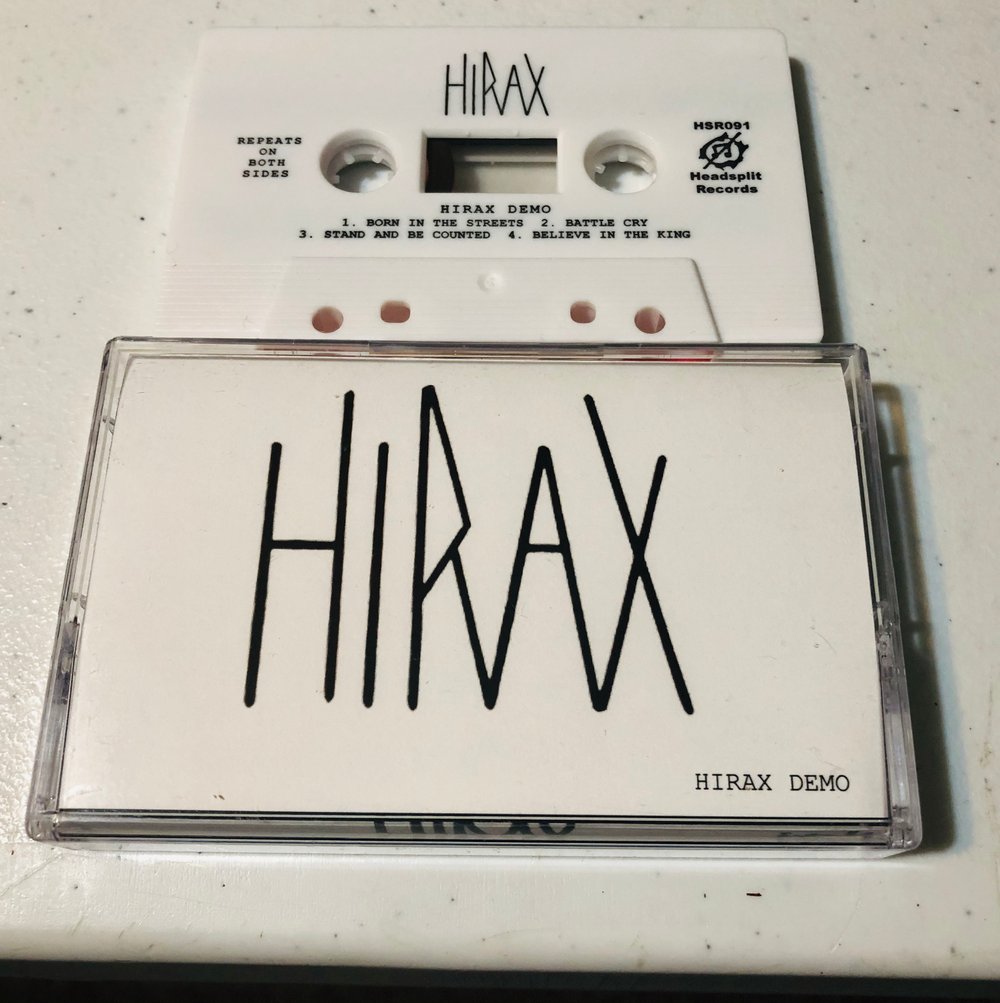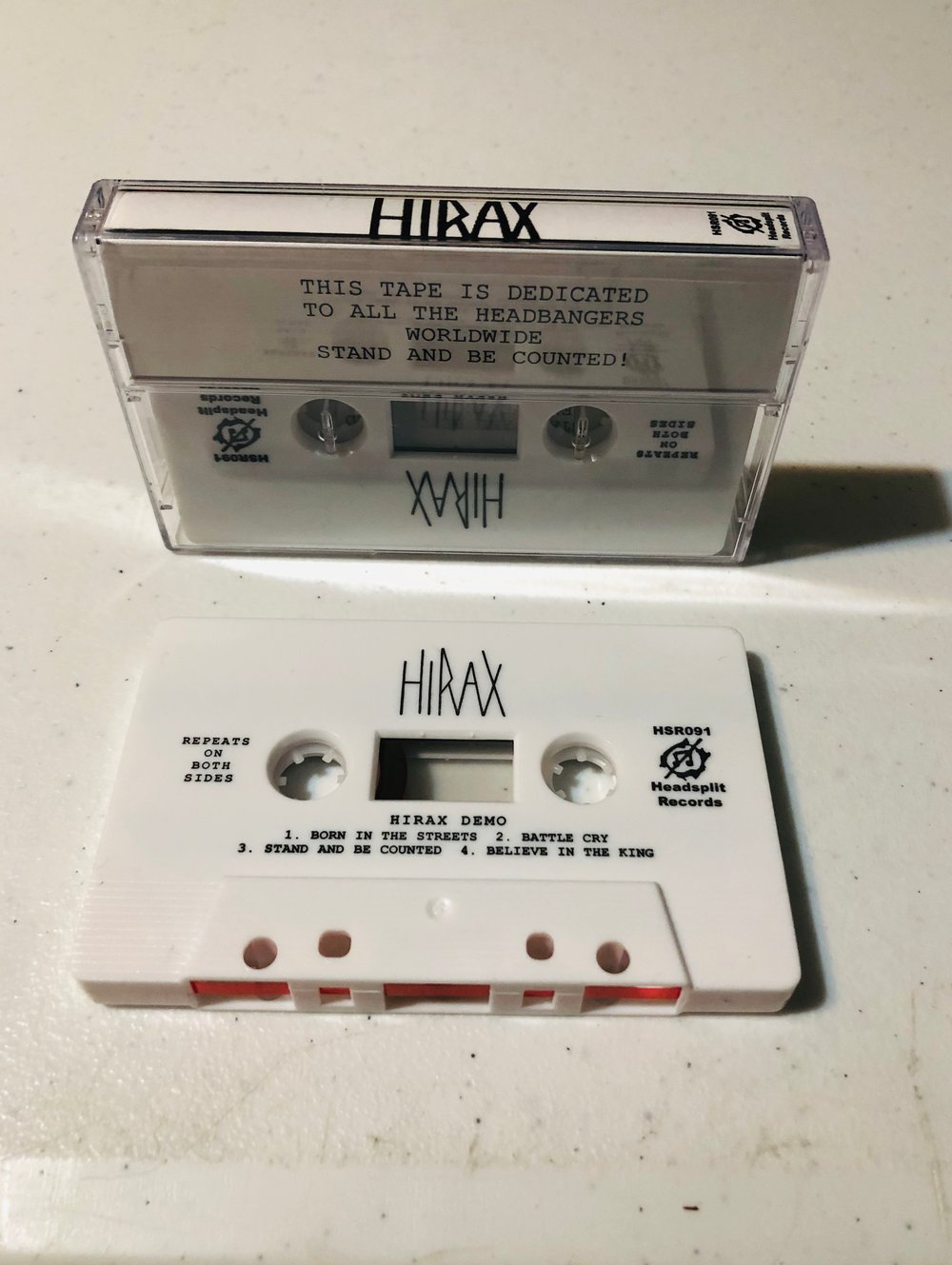 HIRAX DEMO Cassette tape
HIRAX "Born in the streets 1983-1984"
The roots of LA Metal! This is the ultimate collection of early HIRAX recordings on LP including their cult Demo 1984 in the best quality ever, unreleased tracks from the same era and the rare LA KAOS Demo 1983 for the first time on vinyl! Instead of the savage thashin' assault met on albums such as "Raging violence", these early HIRAX recordings are a pure incarnation of denim smelling and fast Heavy Metal, at times showing a NWOBHM influence. Every song is a riff-fest from beginning to end topped with fierce guitar solos and the absolutely amazing vocals of Katon. The 4 track Demo 1984 has been ripped and remastered from the best source around, then you'll find 3 unreleased songs 1983-84 ("To be free", "The saviour", "War hero") and the very hard to find LA KAOS (pre-Hirax) demotape ripped straight from Katon's personal copy! And to complete the FOAD Records quality treatment, you'll also find a booklet including liner notes, lyrics, rare photos, 'zine excerpts and flyers!
Katon W. De Pena about this release: "You hold in your hand something very special. This is HIRAX's first time in the recording studio. This release also includes music from a pre-HIRAX era. We hope to give the listeners high quality with never before seen photos, lyrics, flyers, reviews, memorabilia, etc. We have to go back in time. the year was 1983. getting ready to turn over to 1984? (I was 20 years old) "